Calendula Bundle
Regular price
$42.96 USD
Sale price
$37.96 USD
Unit price
per
Sale
Sold out
Calendula Bundle
 All your favorite Calendula containing healing products bundled into one great deal! Use the Calendula Bundle to alleviate almost any skin irritation. A few common uses: minimize scar formation, soothes sore muscles, diaper rash, athletes foot, cradle cap, eczema, insect bites, acne, minor cuts/wounds, minor burns, and yeast infections. 
Calendula Bundle Includes:
x1 Healing Salve
x1 Calendula Roll On 
x1 Calendula Deodorant 
x1 Calendula Bath Bomb
Bundle Benefits:
Moisturizing

Antibacterial
Anti-inflammatory
Antifungal 
Antimicrobial properties 
Astringent
Hypoallergenic 

Nourishes and soothes skin

Heals wounds

Antioxidant

Alleviates dryness & itching

Reduces pain, burning, inflammation, redness, and the appearance of scars

Promotes and Improves healing

Calming aromatherapy benefits
*Please see each individual product page for additional information.
† These statements have not been evaluated by the Food and Drug Administration. These products are not intended to diagnose, treat, cure, or prevent any disease.
Share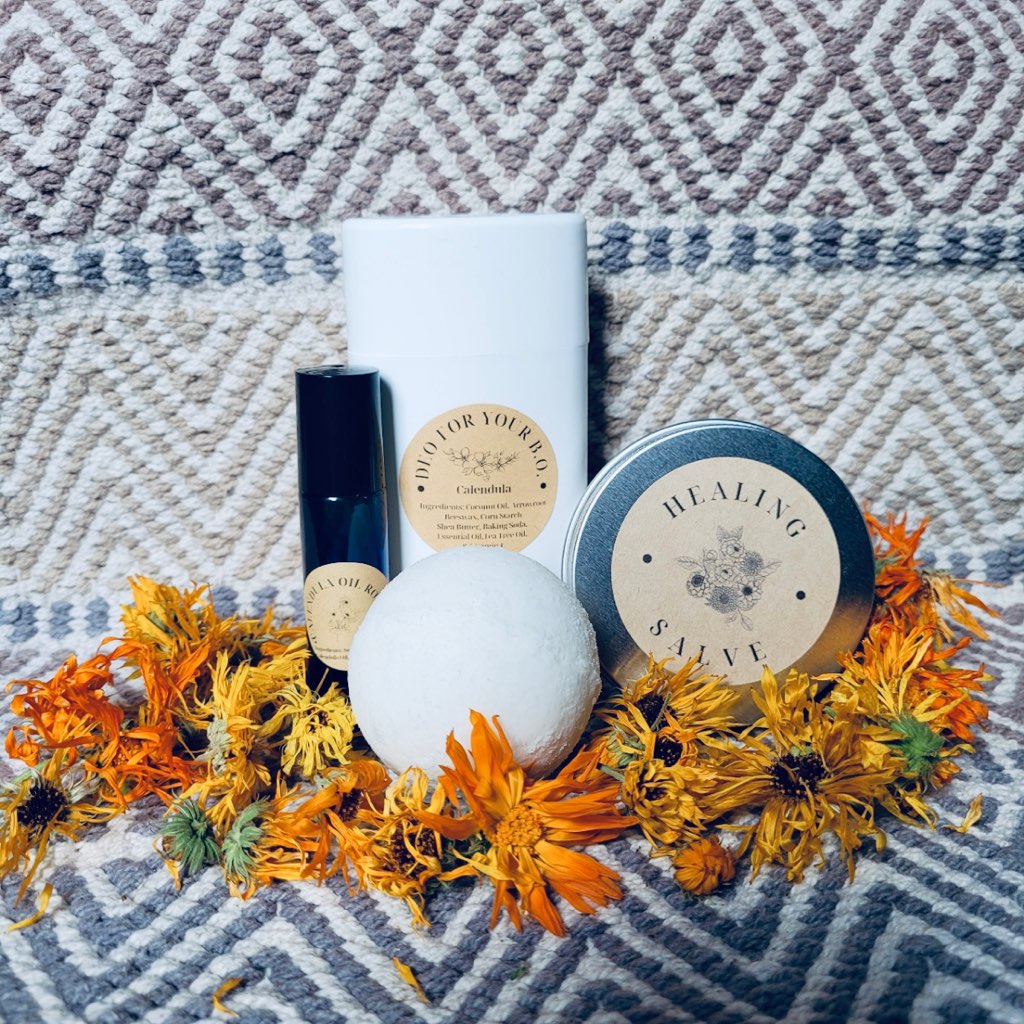 Eczema life saver!
My little guy has suffered with eczema for some time. We were able to stop much of his skin problems through diet but there was a patch of eczema that would not go away and was in a very awkward location. We were ready to try a steroid cream but we're recommended to try this first. This is truly an amazing product. Within 2 weeks his patch of skin is back to normal. Looking to try other products!!!!